Wednesday, April 7, 2010
9 comments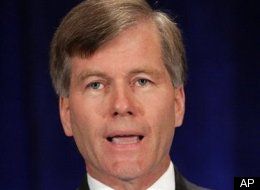 ...Robert F. McDonnell, governor of Virginia!
This prestigious award is given to Bob because of his
push
to create
CONFEDERATE HISTORY MONTH
in Virginia to honor a rich history of oppression, slavery, and proclaiming that "the negro is not equal to the white man."
Keep up the good work, Bob.